Online ordering available daily from 7:00 am to 7:00 pm.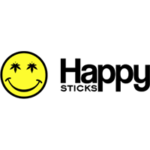 JACK HERER
$32.00
Out of stock
Jack Herer is a sativa-dominant cannabis strain that has gained as much renown as its namesake, the marijuana activist and author of The Emperor Wears No Clothes. Combining a Haze hybrid with a Northern Lights #5 and Shiva Skunk cross, Sensi Seeds created Jack Herer hoping to capture both the cerebral elevation associated with sativas and the heavy resin production of indicas. Its rich genetic background gives rise to several different variations of Jack Herer, each phenotype bearing its own unique features and effects. However, consumers typically describe this 55% sativa hybrid as blissful, clear-headed, and creative.
Back to Shop
Brand
HAPPY STICKS
Quality. Grown from experience. The Happy Sticks journey was founded on love and commitment. A love of quality cannabis extracts and a commitment to health and happiness. From the beginning, we have always believed the quality extracts are created where art and science come together with natures most fruitful plant, cannabis.  With that understanding, our company was founded on a unique strain of creative talent. World-class growers, Scientific geniuses, and pharmaceutical industry professionals are the backbone of our DNA and have all come together with passion and dedication to express our one true love: great, cannabis extracts. Bringing a group together from such diverse backgrounds was once unheard of, but we always believed that to create something special you had to take some risks and create your own path. So we did, and Happy Sticks was born…  But the journey has just begun. Whether it's brewing our original Cannabis Cup winning Sunset Gelato, perfecting our latest seasonal release, or fine tuning a limited edition Elevate Sauce Cartridge, we approach everything just as we did from day one; with love, passion, and commitment. We know we are not the only dedicated and passionate extract company on the market, so we want to thank you for being a part of the Happy Sticks journey.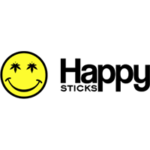 You may also like…
$

25.00

$

25.00

$

55.00