Online ordering available daily from 7:00 am to 7:00 pm.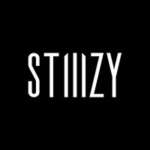 JUICY MELON CBD
$30.00
In stock
Juicy Melon CBD Stiiizy Pod
A 1:1 pod that offers an equal ratio of CBD and THC infused with fresh Juicy Melon flavor.
Effect: Refreshing, Relaxing, Calm
Taste: Sweet, Honey, Melon, Vanilla
Back to Shop
Brand
STIIIZY
Introducing the new generation of modern delivery systems. STIIIZY is revolutionizing the cannabis industry by creating a product that offers a discreet experience built for portability and convenience. Our premium quality concentrates uphold a high level of potency and purity. STIIIZY is setting the industry standard to influence and inspire through our innovative methods. STIIIZY is made with premium top-shelf flower and concentrates to make sure you live life elevated. All of our concentrates are lab-tested to ensure supreme quality, every time.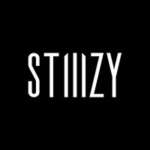 You may also like…
$

25.00

$

50.00

$

45.00