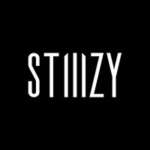 STRAWNANA LIIIL
$30.00
Out of stock
Strawnana LIIIL Disposable Vape Pen
Strawberry Bubblegum x Banana Kush
Strawnana provides a perfect balance of indica and sativa effects leaving you relaxed and focused. Great for helping with chronic pain, fatigue, insomnia, PTSD, and stress.
Ready to use vape pens are the easiest way to vape! Just inhale… that's it!
Disposable cartridge and battery combo allow you to enjoy your vape with no commitment and no recharging!
Perfect for vacations and people new to vaping.
Back to Shop
Brand
STIIIZY
Introducing the new generation of modern delivery systems. STIIIZY is revolutionizing the cannabis industry by creating a product that offers a discreet experience built for portability and convenience. Our premium quality concentrates uphold a high level of potency and purity. STIIIZY is setting the industry standard to influence and inspire through our innovative methods. STIIIZY is made with premium top-shelf flower and concentrates to make sure you live life elevated. All of our concentrates are lab-tested to ensure supreme quality, every time.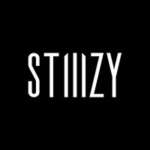 You may also like…
$

25.00

$

20.00

$

30.00