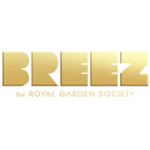 1:1 Cinnamon [20pk] (100mg CBD/100mg THC)
$25.00
In stock
Relieve & Reboot
—
Relieve stress and support recovery post-workout or post-workday. Cinnamon CBD delivers the full therapeutic benefits of cannabis with a balanced blend of 5 MG CBD and 5 MG THC in each mint plus naturally anti-inflammatory cinnamon oil.
—
5 MG THC + 5 MG CBD per mint.
100 MG THC + 100 MG CBD per tin.
20 mints per tin.
Back to Shop
Brand
BREEZ