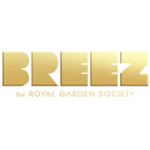 1:1 Relief [50pk] (500mg CBD/500mg THC)
$55.00
In stock
A Healing Blend
—
Make the ideal balance of CBD and THC part of your daily wellness routine. Each tablet contains a precise dose of 10 MG CBD and 10 MG THC from full-spectrum cannabis extract plus naturally anti-inflammatory terpenes. Unflavored – swallow whole with water.
—
10 MG THC + 10 MG CBD per tablet.
500 MG THC + 500 MG CBD per tin.
Back to Shop
Brand
BREEZ