Online ordering available daily from 7:00 am to 7:00 pm.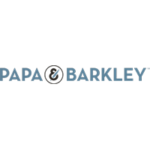 1:1 CBD:THC [15ml] (60mg CBD/60mg THC)
$50.00
In stock
The Powerhouse With the most potent dose of THC, this tincture maximizes the power of the plant to help those with strong THC tolerances relieve deep pains and completely unwind. Inspired by a son's dedication to help his bedridden father, Papa & Barkley was founded with the mission to unlock the power of cannabis to improve people's lives. Always premium, clean cannabis made in California.
—
Directions: Start with a 0.25ml dose under the tongue and hold for at least 20 seconds, then swallow. Onset usually begins within 15 minutes to 2 hours.
—
All Natural Ingredients: MCT Oil, Cannabis
—
THC Per Serving: 3.75mg
CBD Per Serving: 3.75mg
—
THC Total: 60mg
CBD Total: 60mg
Back to Shop
Brand
PAPA & BARKLEY
OUR BEGINNINGS Our Releaf line was inspired by a son's mission to ease his elderly father's immobilizing back pain A condition that forced the family to place "Papa" in hospice. The original balm formulated in our founder's kitchen eased his father's pain and, in conjunction with other therapies, got Papa off hospice and able to return home. Our Company is named after Papa and the family's loyal pit bull, Barkley, symbolizing the unconditional love and support that we hope to capture in the products that we make today. We are a family Today, we are a proud team of caregivers, scientists and professionals on a mission to unlock the power of cannabis to improve people's lives. We make products for our family and yours.