Online ordering available daily from 7:00 am to 7:00 pm.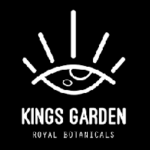 GELATO
$25.00
Out of stock
Gelato is a hybrid crossed from taste-engineered parents Thin Mint Girl Scout Cookies and fruity indica Sunset Sherbert. With a balanced, mellow high and a universally appealing flavor profile, this is a great strain for social use. San Francisco creators Cookie Fam Genetics have released multiple numbered phenotypes of Gelato – phenotype #33 has picked up the nickname Larry Bird in reference to the legendary player's jersey number. This strain has an indica-leaning high and carries a THC composition that ranges from 20% to 25%.
Back to Shop
Brand
KINGS GARDEN
TO IMPROVE HUMAN HEALTH, IT IS OUR DUTY TO BE INNOVATIVE AND TO RESPOND TO THE NEEDS OF PATIENTS, DOCTORS, PHARMACISTS AND PARTNERS. The Kings Garden foundation is built on Quality and Creativity. With massive industrial cultivation, manufacturing, processing, distribution and transportation facilities, Kings Garden prides itself on reliability and ingenuity. Kings Garden is 100% legal and compliant, and operates only licensed entities in the State of California. We endorse creativity at all levels, so we are constantly evolving our ideation from seed to sale. Our team consists of operators with 100+ years of combined experience. They not only know how to innovate but also how to execute flawlessly on a massive production scale without any sacrifice in quality control. To ensure we are providing the highest-quality products to medical and recreational dispensaries across the state of California, we complete Triple Lab Tests on every product produced on Kings Garden premises. If it was produced by us, we stand by it. When our products make it into the hands of our medical patients or recreational customers, we want them to latch onto the beauty of our design. We take great pride in the look of our boutique product lines – which we're honored to provide to the those in need. We hope you enjoy the spoils of Kings Garden – Royal Botanicals and Royal Concentrates.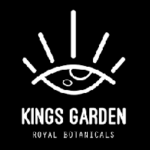 You may also like…
$

45.00

$

60.00

$

25.00