Online ordering available daily from 7:00 am to 7:00 pm.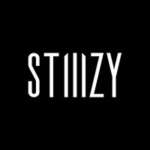 STRAWBERRY COUGH
$45.00
In stock
Strawberry Cough is a bracing, taste-focused sativa hybrid. Its unmistakable strawberry flavor is the result of crossbreeding by cannabis pioneer Kyle Kushman. Its impressive buds won the title of Best Flower in the 2013 Cannabis Cup. Fruity and light, this strain is an uplifting and productive smoke that can be enjoyed in a variety of settings. Strawberry Cough is a cross between Strawberry Fields and old-school staple Haze. The average THC composition of this strain is between 15% and 20%. Emerald Cannabis Worx tested Strawberry Cough through pH Labs and hit a record high of 22.98% THC in 2018.
Back to Shop
Brand
STIIIZY
Introducing the new generation of modern delivery systems. STIIIZY is revolutionizing the cannabis industry by creating a product that offers a discreet experience built for portability and convenience. Our premium quality concentrates uphold a high level of potency and purity. STIIIZY is setting the industry standard to influence and inspire through our innovative methods. STIIIZY is made with premium top-shelf flower and concentrates to make sure you live life elevated. All of our concentrates are lab-tested to ensure supreme quality, every time.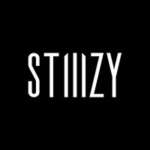 You may also like…
$

17.00

$

22.00

$

25.00