Online ordering available daily from 7:00 am to 7:00 pm.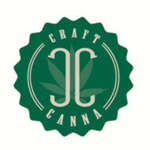 STRAIGHT JACKET
$30.00
Out of stock
Genetics: Dosidos x Center
Genetics by: Cult Classics
Potency: Strongest 3:1 high CBD strain on the market, testing at up to 19% THC and 6.5% CBD
Visual: Greens/oranges/light green
Nose: Light skunky/earthy
Taste: Earthy smooth smoke
Good for: Sports Recovery, pain relief & relaxation
Back to Shop
Brand
CRAFT CANNA
Craft Canna provides high quality, premium flower and concentrate products to cannabis consumers throughout all of California. Whether you're a traditional flower lover, concentrate connoisseur, or discrete vape pen, Craft Canna produces elite products that are equal parts potency, flavor, and reliability. Top tier genetics, expert extraction techniques, and a devotion to quality products, cannabis isn't just a craft, it's a passion.