Online ordering available daily from 7:00 am to 7:00 pm.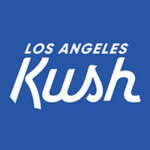 (RED)
$55.00
Out of stock
Originating in Los Angeles, California, LA Kush is a hybrid with obscure genetic roots. Not to be confused with OG Los Angeles Kush, the general consensus is that LA Kush is a variety of OG Kush, and possibly a select phenotype of Abusive OG. In spite of the mystery, LA Kush presents itself as an earthy mix of pine and menthol flavors. Its happy effects bring a smile to your face, lifting your mood and relaxing sore muscles. If you are looking to alleviate stress or need a spark of creativity, look to LA Kush.
Back to Shop
Brand
LA KUSH
FLOWER Los Angeles Kush delivers the highest quality and most consistent cannabis on the market. VAPE  Los Angeles Kush offers their high-grade cannabis in premium distilled oil and concentrate.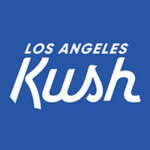 You may also like…
$

45.00

$

50.00

$

32.00