Online ordering available daily from 7:00 am to 7:00 pm.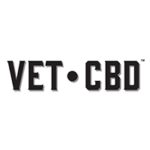 10:1 CBD/THC FOR PETS
$70.00
In stock
For Animal Use, specifically Dogs and Cats.
Comes with easy to dispense oral syringe.
Dosing guidelines by animal weight displayed on box.
OUR NEW 10:1 CBD:THC TINCTURE IS VETERINARIAN FORMULATED BY DR. TIM SHU TO PROVIDE COMFORT AND RELIEF FOR PETS WITH MORE SEVERE ISSUES.
Recommended uses include:
-Support joint mobility
-Support normal brain function
-Help maintain normal GI health
-Hospice care
For pets new to cannabis, we recommend starting with our award-winning, industry-leading 20:1 tincture.
START LOW, AND GO SLOW.
Dosing guidelines are provided on the packaging, and owners are recommended to start with a smaller amount to first see how their pet responds. The dose can be increased as needed in 0.25 ml increments to find the dose that provides the pet maximum benefits.
Back to Shop
Brand
VET CBD
We are a California-based company founded by a veterinarian passionate about bringing premium quality, non-psychoactive cannabis to pets. Animals can now benefit from medical-grade cannabis.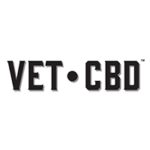 You may also like…
$

55.00

$

90.00

$

45.00