CURBSIDE PICKUP - 9AM - 7PM. PRE-ORDER THRU 6:00PM DAILY. NEVER LEAVE YOUR CAR!
Find Out How.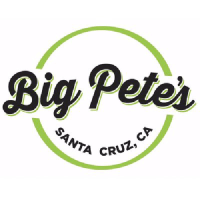 DOUBLE CHOCOLATE
$17.00
In stock
Big petes Indica peanut butter cookies contain
100 mg THC per package divided into 10 cookies at 10 mg per piece
Begin with one cookie effects should become noticable around 30-90 minutes after consumption
Back to Shop
Brand
BIG PETE'S
TREATING YOU RIGHT SINCE 1979 CLASSIC, COMFORTING, CANNABIS A family business with Santa Cruz soul, dedicated to baking cannabis cookies that are tasty, consistent, and effective. TRUE FAMILY Other businesses say they're family, but Big Pete's really is! Owned and operated by the Feurtado family, Big Pete's Treats believes in creating a legacy of quality in cannabis cookies. LOCALLY MADE We love Santa Cruz and source our cannabis from local farmers. We believe that building a strong local economy makes our community vibrant and successful. CANNABUTTER We believe in using time-tested, potent and effective cannabutter recipes to infuse our cookies, the old-fashioned way. Call us crazy, but we like how it feels. MEET BIG PETE'S FAMILY Santa Cruz is where it all began. As a young man growing cannabis and baking cookies, Big Pete devoted himself to creating consistent, wonderful edibles that harness the healing power of cannabis-infused butter. After 6 years surfing and enjoying the good vibes in Hawaii,Pete returned to Santa Cruz to start his business in 2009, focused on helping people with medical cannabis. As the legalization movement swept through the West, Big Pete realized he couldn't handle everything on his own, so his son Pete Jr.and daughter Katie learned how to navigate the uncharted waters of a newly legal, quickly evolving industry. Big Pete's Treats have entered contests and won awards, earning shelf space in over 100 California dispensaries. Most importantly, positive testimonials from patients affirm that Big Pete's Treats have helped people in countless ways.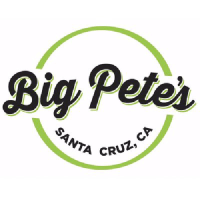 You may also like…
$

32.00

$

17.00

$

18.00