No products were found matching your selection.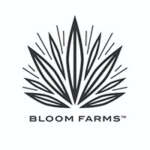 BLOOM FARMS
MISSION
Our mission is to provide millions of people a life full of relaxation, relief, creativity and fun.
VISION
Change the conversation around cannabis by promoting the positive and healthy lifestyle of responsible consumers.
A Fresh Look
BLOOM FARMS is built upon the belief that cannabis can enhance a healthy, fulfilling lifestyle. We aim to remove negative stigmas by inviting people to take a fresh look at time-tested and lab-tested cannabis.
A Safe Product
From soil to oil, we work to create safe products, starting with the responsible California farmers who grow our cannabis. Each oil is extracted with clean CO2 without petroleum-based solvents. We meticulously lab-test for purity and consistency and use FDA-grade BPA-free cartridges.
A 1-for-1 Company
Social good is fundamental to our mission. Our pledge: For every purchase of a BLOOM FARMS product, we donate a healthy meal to a food-insecure individual or family. Thanks to you, we've already donated over a million!
OUR CORE VALUES
Give Something [Amazing] Back
The path to progress is through the community. We are committed to finding ways to help our neighbors whenever possible.
Be Good to Everyone, Including Yourself
We are all connected. Show compassion to others, and respect yourself. Make the conscious choice to encourage a healthy lifestyle and model it for those around you.
If Something Isn't Working, Change It
It's never too late to identify a challenge, adapt to change or improve a process that doesn't work. Be proactive and quickly learn from mistakes.
Own Your Results
Take credit for your accomplishments and responsibility for your mistakes. Never miss an opportunity to learn and grow.
Be Unstoppable
Approach each day with the desire to succeed and improve yourself. Don't let anything or anyone stand in your way of being and doing your best.
Create Amazing Experiences
Never miss an opportunity to cultivate memorable experiences that exceed expectations. Happy customers and partners will always be our best advocates.