Online ordering available daily from 7:00 am to 7:00 pm.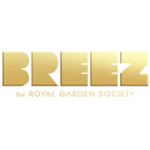 Royal Mint Hybrid Mints [10pk] (100mg)
$20.00
In stock
Kick back and chill with the new Royal Mint Hybrid. Created by and for experienced cannabis lovers; each refreshing Royal Mint packs a concentrated dose of 10 MG THC. Made with full-spectrum cannabis oil and a proprietary blend of calm-but-not-couchlocked terpenes found in hybrid strains.
10mg THC per mint || 100mg THC per tin || 10 mints per tin
Back to Shop