ON SALE!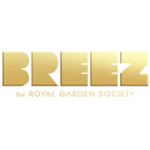 Royal Mint Sativa Mints [10pk] (100mg)
In stock
Buy 2 items get 1 for $1 (mix and match)
Get up and go with our bestselling Royal Mint in a new, sativa-dominant formula. Created by and for experienced cannabis lovers; every refreshing Royal Mint packs a concentrated dose of 10 MG THC. Made with full-spectrum cannabis oil and a proprietary blend of energizing terpenes typical of sativa-dominant strains.
10mg THC per mint || 100mg THC per tin || 10 mints per tin
Back to Shop
You may also like…
Buy 2 items get 1 for $1 (mix and match)

Buy 2 items get 1 for $1 (mix and match)

Buy 2 items get 1 for $1 (mix and match)