Online ordering available daily from 7:00 am to 7:00 pm.
ON SALE!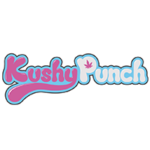 CBD [10pk] (100mg)
In stock
Buy 2 items get 1 for $1 (mix and match)
At Kushy CBD, delivering the very best CBD gummies to our customers is what we do. KushyCBD's classic peach gummy contains 100mg of full-spectrum CBD oil, which depending on how you are dosing can be 10 doses, four doses or a single dose.
—
Our Kushy CBD gummy is made with organic ingredients, tapioca syrup instead of fructose or corn syrup, and harnesses all the goodness (cannabinoids, flavonoids, terpenes) and true potential of the plant.
—
• Made with 100% organic, natural flavors
• Full-spectrum CBD oil
• Gluten-free, fat-free, dairy-free
• Succulent sweet ripe peach flavor
• Multiple Award-Winner
Back to Shop
Brand
KUSHY PUNCH
When you try Kushy Punch products you'll feel the power of punch. At Kushy Punch we strive to create the best cannabis products on earth. We start with the best organic ingredients we can get our hands on. Always sourced locally. We make sure everything we release from our factory holistically fulfills the needs of your mind, body, and soul.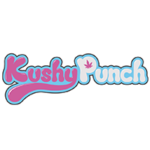 You may also like…
Buy 2 items get 1 for $1 (mix and match)

Buy 2 items get 1 for $1 (mix and match)

Buy 2 items get 1 for $1 (mix and match)