Online ordering available daily from 7:00 am to 7:00 pm.
ON SALE!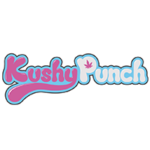 Private Reserve [10pk] (100mg)
In stock
Buy 2 items get 1 for $1 (mix and match)
KushyPunch's Private Reserve has been called "the dab of edibles". With 95%+ pure THC and none of the cannabis taste, PR promises a super clean, knockout punch in 60 minutes.
—
When a regular KushyPunch edible just isn't quite cutting it, look no further than Private Reserve. This is perfect for anyone that can't do the taste of full-spectrum oil, or for the bold ones among us that are mourning the loss of the TKO….
—
Feels like: a fat, juicy dab to the belly.
—
• Strawberry Lemonade flavor
• 95%+ pure THC
• 10 doses
• Low calorie, low sugar
• 100% organic colors & flavors
• Zero cannabis taste
• Non GMO, free from peanuts, dairy, gluten and fat
Back to Shop
Brand
KUSHY PUNCH
When you try Kushy Punch products you'll feel the power of punch. At Kushy Punch we strive to create the best cannabis products on earth. We start with the best organic ingredients we can get our hands on. Always sourced locally. We make sure everything we release from our factory holistically fulfills the needs of your mind, body, and soul.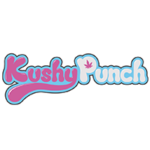 You may also like…
Buy 2 items get 1 for $1 (mix and match)

Buy 2 items get 1 for $1 (mix and match)

Buy 2 items get 1 for $1 (mix and match)