ON SALE!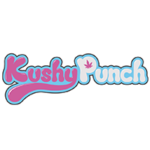 Recover [10pk] (30mg CBD/60mg THC)
In stock
Buy 2 items get 1 for $1 (mix and match)
KushyPunch's Recover gummy gives you 60mg of THC with 30mg of CBD, keeping the comfort levels high and stress levels low. This delicious black and blue raspberry gummy soothes and heals after a long day.
—
Popular with athletes and those that need to combat inflammation and pain post-workout, Recover offers a delicate microdose of THC, balanced with the calming, healing powers of CBD.
—
Feels like: hot bubble bath after a long hike
—
• Black and Blue Raspberry flavor
• 60mg THC + 30mg CBD
• 10 doses
• Low calorie, low sugar
• 100% organic colors & flavors
• Non GMO, free from peanuts, dairy, gluten and fat
Back to Shop
Brand
KUSHY PUNCH
When you try Kushy Punch products you'll feel the power of punch. At Kushy Punch we strive to create the best cannabis products on earth. We start with the best organic ingredients we can get our hands on. Always sourced locally. We make sure everything we release from our factory holistically fulfills the needs of your mind, body, and soul.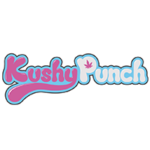 You may also like…
Buy 2 items get 1 for $1 (mix and match)

Buy 2 items get 1 for $1 (mix and match)

Buy 2 items get 1 for $1 (mix and match)