Online ordering available daily from 7:00 am to 7:00 pm.
ON SALE!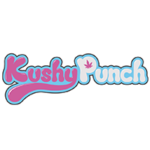 Sugar-Free [10pk] (100mg)
In stock
Buy 2 items get 1 for $1 (mix and match)
New to the KushyPunch line-up is this highly-anticipated sugar-free version of our top-selling 100mg sativa gummy. The luscious lychee flavor doesn't lose any sweetness and masks the potent full-spectrum oil, which is rich with cannabinoids, flavonoids, and lipids.
—
Our new sugar-free gummy is perfect for anyone on a low sugar diet, or those with diabetes or heart disease.
—
Feels like: high-performance fuel coursing through a 67' Mustang
—
• 1st cannabis-infused sugar-free gummy
• 100% natural lychee flavor
• 100mg of full-spectrum oi
• 2.5 cal per dose & low insulin response
Back to Shop
Brand
KUSHY PUNCH
When you try Kushy Punch products you'll feel the power of punch. At Kushy Punch we strive to create the best cannabis products on earth. We start with the best organic ingredients we can get our hands on. Always sourced locally. We make sure everything we release from our factory holistically fulfills the needs of your mind, body, and soul.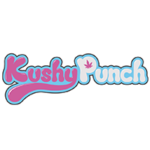 You may also like…
Buy 2 items get 1 for $1 (mix and match)

Buy 2 items get 1 for $1 (mix and match)

Buy 2 items get 1 for $1 (mix and match)