Online ordering available daily from 7:00 am to 7:00 pm.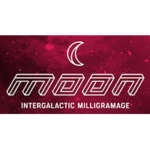 BLASTED TOFFEE
$14.00
Out of stock
Blasted Toffee Moon Bars are the perfect edible for those seeking an out-of-this-world experience, look no further. The Blasted Toffee Moon Bar is a delicious chocolate bar that packs a strong punch. Each bar contains ten, 10mg THC doses. Moon Bars are known to be good for relaxation, body pain, and insomnia. Total THC per bar: 100mg.
Back to Shop
Brand
MOON
Moon Mega Dose edibles is an intergalactic adventure through the cosmos. With a range of cannabis bars, bites and fruit chews in a variety of delicious flavors, our products are out of this world. Moon has quickly attracted a cult following as a leading edible cannabis brand in California. Focused on high-potency, high-quality and high-value, Moon is providing the best quality and value per milligram in the galaxy.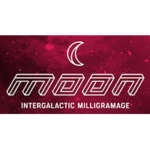 You may also like…
$

20.00

$

18.00

$

18.00