Online ordering available daily from 7:00 am to 7:00 pm.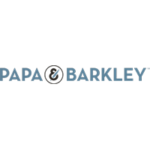 1:1 Repair Cream 30ml (150mg CBD/150mg THC)
$50.00
In stock
Your skin will thank you.
Our 1:1 Releaf Repair Cream is light and fast-absorbing to soften and smooth skin. Designed for your face and neck, this botanical cream is made with 100% clean, natural ingredients like Safflower seed oil, Jojoba oil, and Apple extract, this topical is great for improving and moisturizing sensitive areas. It's potent and powerful with all the nutrients and benefits of the cannabis plant & 300mg of cannabinoids per bottle to help reduce normal inflammation.
Thoughtfully-crafted with fresh-pressed cannabis rosin and only heat to maintain the whole plant profile with the full spectrum of cannabinoids, terpenes, and phytonutrients.
For best results, apply a nickel-sized amount to your face and neck.* Repeat as needed.
As always, all Papa & Barkley products are free of parabens, sulfates (SLS and SLES), formaldehydes, mineral oil, and phthalates.
*We recommend consulting your doctor before using cannabis wellness products.
Back to Shop
Brand
PAPA & BARKLEY
OUR BEGINNINGS
Our Releaf line was inspired by a son's mission to ease his elderly father's immobilizing back pain
A condition that forced the family to place "Papa" in hospice. The original balm formulated in our founder's kitchen eased his father's pain and, in conjunction with other therapies, got Papa off hospice and able to return home.
Our Company is named after Papa and the family's loyal pit bull, Barkley, symbolizing the unconditional love and support that we hope to capture in the products that we make today.
We are a family
Today, we are a proud team of caregivers, scientists and professionals on a mission to unlock the power of cannabis to improve people's lives. We make products for our family and yours.