Online ordering available daily from 7:00 am to 7:00 pm.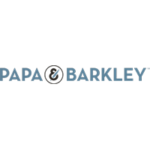 1:3 CBD:THC [50ml] (100mg CBD/300mg THC)
$70.00
In stock
Buy 2 items get 1 for $1 (mix and match)
THC rich balm for sharp aches and pains.
—
The 1:3 Releaf Balm is rich in THC and provides relief to deep pain points and sore muscles. Our award-winning, all-natural balm formula is enriched with nourishing oils including eucalyptus, tea tree, peppermint and lavender.
—
Papa & Barkley's Releaf Balms are made with our signature solventless, chemical-free infusion process to preserve the plant's full spectrum of cannabinoids, terpenes and phytonutrients for maximum therapeutic benefits and pain relief.
—
• Product Cannabinoids: 400mg (100mg CBD, 300mg THC)
• Product Weight: 50ml, 1.7oz
• Ingredients:  Cannabis, Coconut Oil, Beeswax, Essential Oil Blend (Eucalyptus, Tea Tree, Peppermint, Lavender), Vitamin E Oil 
—
Directions: Apply balm liberally and gently massage over targeted area until completely absorbed. Reapply as needed. Consult your doctor if irritation develops.
Back to Shop
Brand
PAPA & BARKLEY
OUR BEGINNINGS Our Releaf line was inspired by a son's mission to ease his elderly father's immobilizing back pain A condition that forced the family to place "Papa" in hospice. The original balm formulated in our founder's kitchen eased his father's pain and, in conjunction with other therapies, got Papa off hospice and able to return home. Our Company is named after Papa and the family's loyal pit bull, Barkley, symbolizing the unconditional love and support that we hope to capture in the products that we make today. We are a family Today, we are a proud team of caregivers, scientists and professionals on a mission to unlock the power of cannabis to improve people's lives. We make products for our family and yours.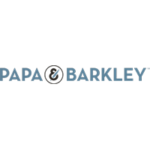 You may also like…
$

25.00

Buy 2 items get 1 for $1 (mix and match)

$

35.00

Buy 2 items get 1 for $1 (mix and match)

$

100.00

Buy 2 items get 1 for $1 (mix and match)