Online ordering available daily from 7:00 am to 7:00 pm.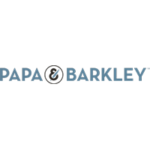 30:1 CBD:THC [15ml] (450mg CBD/15mg THC)
$55.00
In stock
A fan favorite.
Papa & Barkley's 30:1 Releaf Tincture is a great option for those who are curious about cannabis wellness. It's CBD Dominant, so there's more CBD than THC, making it a great option to add to your daily health and wellness routine. To alleviate normal inflammation and soothe aching muscles and joints, take a dropper with your vitamin regimen, or if you want a better night's sleep, add it to your nightly routine. Made with just MCT oil and cannabis, it metabolizes quickly for maximum results.
For the fastest results, use the tinctures sublingually by putting your dose under the tongue and hold for 15 seconds until absorbed. Onset usually begins within 15 minutes to 45 minutes. *
When taken orally or added to a drink, onset begins within 45 to 90 minutes. Repeat as needed, taking into consideration onset times.
Store in a cool to room temperature setting and keep away from direct sunlight.
*We recommend consulting your doctor before using cannabis wellness products.
Back to Shop
Brand
PAPA & BARKLEY
OUR BEGINNINGS Our Releaf line was inspired by a son's mission to ease his elderly father's immobilizing back pain A condition that forced the family to place "Papa" in hospice. The original balm formulated in our founder's kitchen eased his father's pain and, in conjunction with other therapies, got Papa off hospice and able to return home. Our Company is named after Papa and the family's loyal pit bull, Barkley, symbolizing the unconditional love and support that we hope to capture in the products that we make today. We are a family Today, we are a proud team of caregivers, scientists and professionals on a mission to unlock the power of cannabis to improve people's lives. We make products for our family and yours.