Online ordering available daily from 7:00 am to 7:00 pm.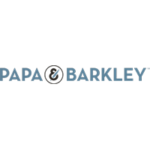 Sleep Capsules [30pk]
$60.00
In stock
Papa & Barkley's Sleep Releaf Capsules offer the perfect combination of CBD for relaxation, THC for comfort, and CBN for sedative effects to help you fall asleep, stay asleep, and wake up feeling refreshed.* Each natural, vegan, gluten-free capsule is infused in a completely chemical-free process to maintain all the plant's nutrients and benefits for maximum efficacy. Designed for convenient use and precise dosing, Sleep Releaf Capsules make getting a restful night's sleep easy.
* Based on the average self-reported experience of over 90 participants, who used The Sleep Tincture for two weeks at one full dropper per night. Cannabinoid ratio is the same for all Papa & Barkley CBN Sleep Releaf products, individual results may vary.
2:4:1 CBD:THC:CBN
Per bottle: 120mg THC, 30mg CBN, 60mg CBD
Per serving (1 capsule): 2mg CBD, 4mg THC, 1mg CBN
Best for those seeking a convenient, precise dose to cap off the night.
Great For: Relaxation, Discomfort, Restful Sleep
Why Papa & Barkley Sleep.
Whole-Plant – chemical-free infusion process that delivers more plant for greater efficacy.
All-Natural – crafted with plant-based ingredients.
Safe – certified clean and chemical-free by a 3rd party.
Holistic – perfect balance of CBD, THC, and CBN for a full sleep solution.
Consistent – delivers results nightly.
How to Use:
Take one capsule, preferably with food, 30 minutes before bedtime. Increase dose as needed.
Back to Shop
Brand
PAPA & BARKLEY
OUR BEGINNINGS
Our Releaf line was inspired by a son's mission to ease his elderly father's immobilizing back pain
A condition that forced the family to place "Papa" in hospice. The original balm formulated in our founder's kitchen eased his father's pain and, in conjunction with other therapies, got Papa off hospice and able to return home.
Our Company is named after Papa and the family's loyal pit bull, Barkley, symbolizing the unconditional love and support that we hope to capture in the products that we make today.
We are a family
Today, we are a proud team of caregivers, scientists and professionals on a mission to unlock the power of cannabis to improve people's lives. We make products for our family and yours.