Online ordering available daily from 7:00 am to 7:00 pm.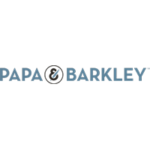 THC [15ml] (1000mg)
$55.00
In stock
One of the speediest ways to feel the benefits of cannabinoids, this fast-acting concentrated liquid offers strong relief from pain and inflammation. Its effects are felt throughout the entire body within fifteen minutes, and dosage can be customized based on personal preference to last over three hours. Add it as an earthy, rich ingredient in craft mocktails and smoothies or drop it sublingually underneath the tongue.
—
Our tincture stands out because it's made with MCT oil, which helps your body metabolize the cannabinoids quicker—those in-the-know call it bioavailability.
Back to Shop
Brand
PAPA & BARKLEY
OUR BEGINNINGS
Our Releaf line was inspired by a son's mission to ease his elderly father's immobilizing back pain
A condition that forced the family to place "Papa" in hospice. The original balm formulated in our founder's kitchen eased his father's pain and, in conjunction with other therapies, got Papa off hospice and able to return home.
Our Company is named after Papa and the family's loyal pit bull, Barkley, symbolizing the unconditional love and support that we hope to capture in the products that we make today.
We are a family
Today, we are a proud team of caregivers, scientists and professionals on a mission to unlock the power of cannabis to improve people's lives. We make products for our family and yours.