Online ordering available daily from 7:00 am to 7:00 pm.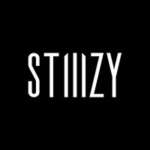 Grape Ape
$55.00
In stock
Extracted directly from local single-sourced cannabis plants, STIIIZY's Cannabis Derived Terpenes preserve the natural terpene profile of each flower strain to deliver optimum synergy in both flavor and potency.
GRAPE APE / INDICA
· Taste: Sweet, Fruity, Earthy
· Feeling: Blissful, Relaxed, Happy
· Description: Bursting with fruity flavor, this potent strain is perfect for a nighttime treat.
Back to Shop
Brand
STIIIZY
Introducing the new generation of modern delivery systems. STIIIZY is revolutionizing the cannabis industry by creating a product that offers a discreet experience built for portability and convenience. Our premium quality concentrates uphold a high level of potency and purity. STIIIZY is setting the industry standard to influence and inspire through our innovative methods. STIIIZY is made with premium top-shelf flower and concentrates to make sure you live life elevated. All of our concentrates are lab-tested to ensure supreme quality, every time.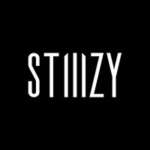 You may also like…
$

15.00

$

40.00

$

35.00