Online ordering available daily from 7:00 am to 7:00 pm.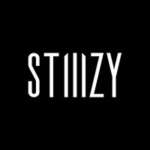 Rainbow Mintz
$30.00
Out of stock
Extracted directly from local single-sourced cannabis plants, STIIIZY's Cannabis Derived Terpenes preserve the natural terpene profile of each flower strain to deliver optimum synergy in both flavor and potency.
—
RAINBOW MINTZ / HYBRID
· Taste: Sweet, Herbal, Citrus
· Feeling: Happy, Euphoric, Uplifting
· Description: This strain has a complex flavor profile that tastes sweet with hints citrus and herbs. The high will have you grounded relaxing the body and elevating your mind, let your cares just melt away.
Back to Shop
Brand
STIIIZY
Introducing the new generation of modern delivery systems. STIIIZY is revolutionizing the cannabis industry by creating a product that offers a discreet experience built for portability and convenience. Our premium quality concentrates uphold a high level of potency and purity. STIIIZY is setting the industry standard to influence and inspire through our innovative methods.
STIIIZY is made with premium top-shelf flower and concentrates to make sure you live life elevated. All of our concentrates are lab-tested to ensure supreme quality, every time.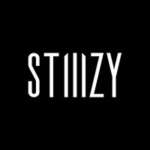 You may also like…
$

45.00

$

30.00

$

40.00