Online ordering available daily from 7:00 am to 7:00 pm.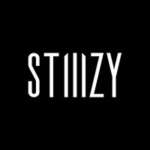 Watermelon Z [.5G]
$35.00
In stock
Premium 40's 0.5G Indoor Pre-Rolls Multi-Pack
—
Elevate your pre-roll game. STIIIZY 40's pre-rolls are setting the standard with high potency, cannabis infused joints coated evenly with kief. Using our proprietary live resin infusion methods, we've designed every pre-roll to offer 40%+ THC potency with a unique flavor profile. With a smooth inhale and tasteful exhale, each and every STIIIZY 40's is packed with indoor grown flower, specifically made to ensure a potent and long-lasting high. Spark up the 40's.
—
Taste: Watermelon
Feeling: Relaxed, Happy, Euphoric
Description: With its sweet citrus and watermelon flavor, every toke of our Watermelon Z 40's will have you feeling giddy and euphoric accompanied with an anchored body high.
Back to Shop
Brand
STIIIZY
Introducing the new generation of modern delivery systems. STIIIZY is revolutionizing the cannabis industry by creating a product that offers a discreet experience built for portability and convenience. Our premium quality concentrates uphold a high level of potency and purity. STIIIZY is setting the industry standard to influence and inspire through our innovative methods.
STIIIZY is made with premium top-shelf flower and concentrates to make sure you live life elevated. All of our concentrates are lab-tested to ensure supreme quality, every time.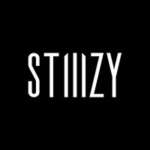 You may also like…
$

15.00

$

30.00