---
At THCSD, meeting expectations isn't enough for us – we want to exceed them. It's not always about living up to standards, it's about setting your own:
By our choice, you will rarely, if ever find a product on our shelves that hasn't been thoroughly vetted & tested. This is beyond quality assurance – it's product integrity. Your body is a temple & we seek out the most worthy medicine to help you care for it.
Every member of our staff has years of experience in the industry & they value our community of members. We vow to help you find the best way to medicate for your lifestyle with the best possible products for you. Find out more about the THCSD staff below!
Cleanliness is next to godliness & you should feel safe where you shop. Not only are we conveniently located in Mission Valley, but we keep our store sparkling clean.
There's a larger world outside our doors & it's on us to make it better. Through charitable contributions & outreach, we're committed to bettering our community.
---
About the owners
BG was brought to life on May 21, 1946 – a true baby boomer! Growing up in the 50 & 60s in Maryland, BG fell in love with hot rods and rock & roll music. Cars and music still remain a love of his today! BG loves driving his Mercedes AMG fast with AC/DC blasting out of the speakers. BG is still a hot rodder at heart!

Being involved with a band in 1965-1967, BG first saw cannabis but was too wary to try it just then! One could get a life sentence in jail back then!

While BG was in College, his best friend, Carlos "Charlie" Jose Dalmau, went off to Vietnam. A year later, Charlie cam home to Walter Reed Hospital with multiple wounds- he was a mess. Walter Reed was sorta close to BG's college, so he would visit Charlie often. Putting a smile of Charlie's and his ward buddies faces was always the goal!

After about six months, they were ready to release Charlie. BG picked up Charlie on the great day and offered to do anything Charlie desired! Charlie desired to smoke a joint with a buddy just like back in Vietnam! Yikes!

BG didn't want to go to prison, but a promise is a promise. Turns out Charlie had two joints in his stash! BG called a friend to see if they could chill in his basement and smoke! He said sure.

Charlie and BG shared a joint. Charlie got high, BG got nada, zip, zero! No magic unicorns, colors or any buzz at all. What a disappointment!!!

Charlie insisted BG take the remaining joint. BG was so paranoid that when he got home he hid the joint inside a box of Birds Eye frozen peas!

The next night, it was House of the Holies on the stereo, lights down low and it was joint time! BG got high! That was the first of many pot inspired good times to come! BG had discovered God's gift to mankind and was never turning back!

BG's engineer degree brought him to San Diego in 1976 to build aircraft simulators for the Navy. At the end of his three-year contract, BG decided to stay in San Diego forever!

After 30 years of doing classic car shows at the stadium, BG got the opportunity to get into the legal cannabis business. Two years and a million dollars later, BG along with partner and brother in law, Jim Dickinson, opened The Healing Center San Diego, THCSD. Five years later BG is 74 and loves THCSD and its staff.

Oh almost forgot, BG is Ray "Bad Grandpa" Taylor. Not evil bad, but Michael Jackson type bad! His kids gave BG his nickname because he's bad, he's bad, that's right he's bad!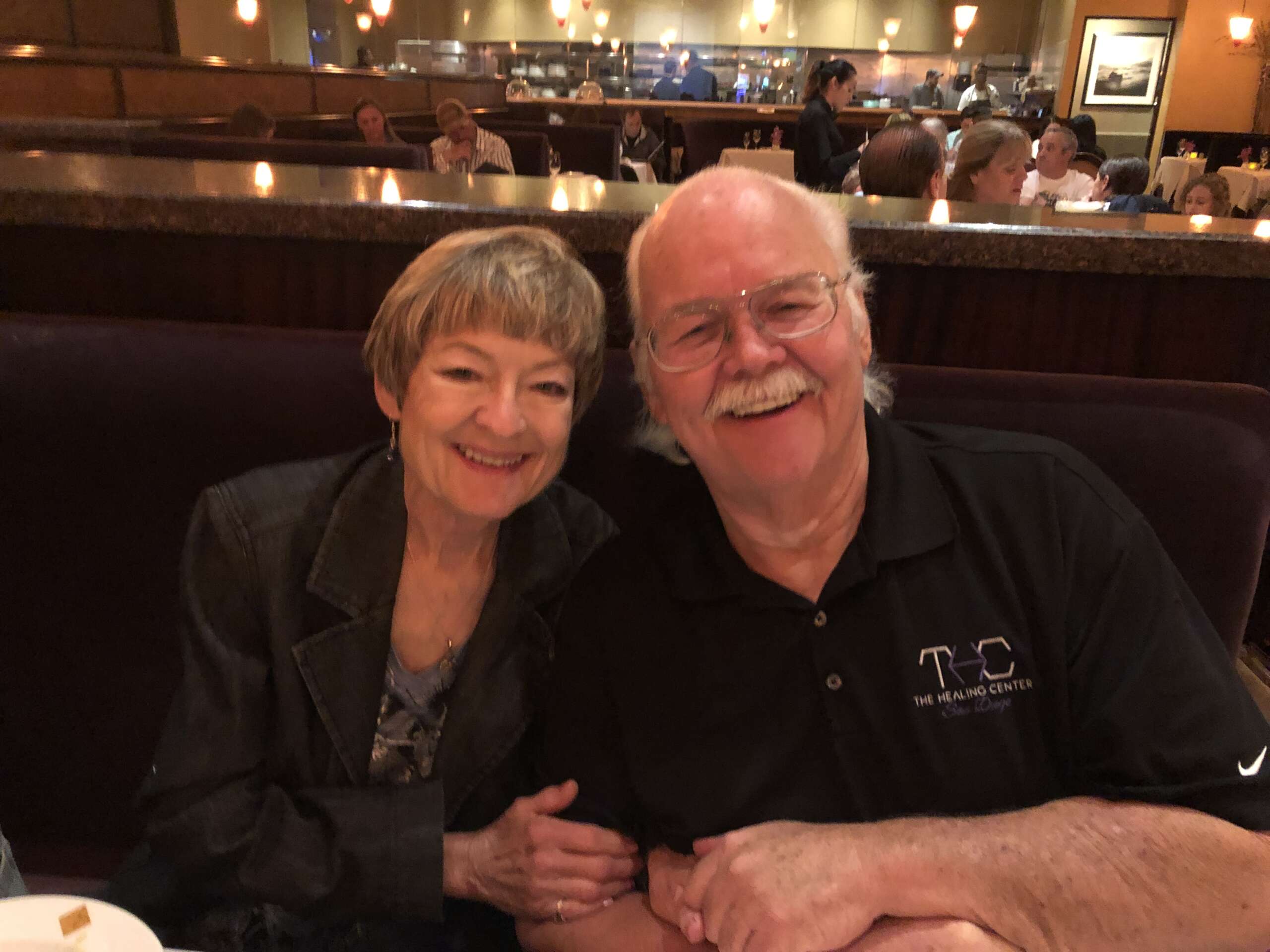 ---
Jim is a graduate of The University of Maryland and has worked in residential mortgage industry for 28 years. Over the years he has been awarded top lending awards. As a mortgage broker, Jim helped a wide range of people arrange financing to purchase or refinance residential homes. With many years of work in this industry Jim was able to save up the needed money to fund the opening of THCSD.
In 2014, Jim Dickinson and his business partner, Ray Taylor, began the journey of pursuing a license/Conditional Use Permit (CUP) with the City of San Diego. The approval process was rigorous and difficult to navigate. After a lengthy two-year process and a very large investment of money, they were awarded the CUP to open THCSD. The amount of financial investment was extremely risky as many try to obtain a CUP and lose substantial amount of money.
Additionally, the amount of work to open the store along with all the necessary processes was a major feat in itself. There was no roadmap for Jim to follow, so it was all about putting your head down and working hard to make all happen. Fortunately, all the invested time and money paid off as now THCSD is the highest rated cannabis dispensary in the City of San Diego and they are very proud to serve the community.