Online ordering available daily from 7:00 am to 7:00 pm.
No products were found matching your selection.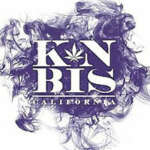 KNBIS
KNBIS is an upscale cannabis distribution that specializes in exotic marijuana fare. Our "Wedding Cake" is an echelon above the rest, and we are proud to say our founding crop. Small batches are our specialty, in an industry full of half-par quality in large grow houses, we stay organic and family owned since 2015.