The face of business as a whole is constantly evolving as we work together as a country to mitigate the spread of COVID-19 in the United States.
At THCSD, we've been proactive in taking steps to ensure our customers have a clean & safe environment for their cannabis needs.
Following recent announcements from California's Bureau of Cannabis Control, we are pleased to offer curbside pick-up for your safety & convenience.
We're here to give you an overview of how we're staying on top of CDC regulations & to cover any questions you might have regarding placing a curbside order.
Keeping You Safe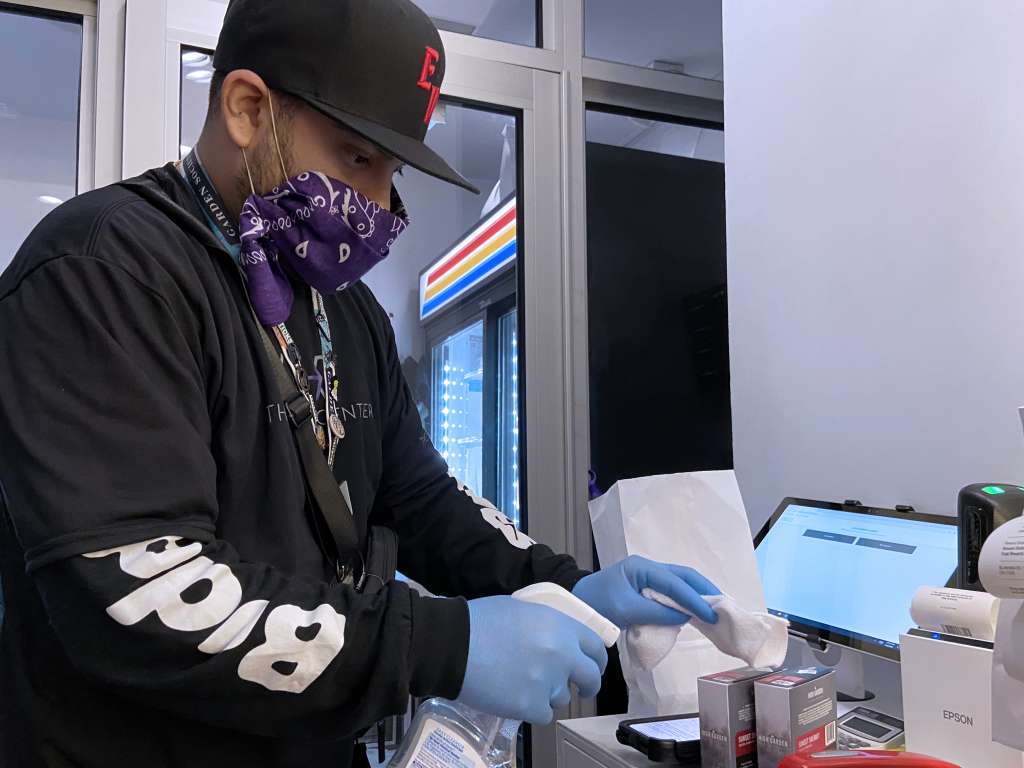 As you may or may not know, cannabis dispensaries have been deemed an essential business by Governor Gavin Newsom.
While we're all having to get used to the best practices for mitigation that both the CDC & California have set in place, we want you to know that our efforts are focused on meeting & often exceeding those recommendations.
When you shop with THCSD, you can take comfort in knowing that we're:
Cleaning & disinfecting surfaces in the store regularly. The ATMs, counters, waiting room chairs, door handles & other high-traffic areas are attended to every 15 minutes by our diligent staff.
Deep-cleaning the entire store every night. Our professional cleaning company utilizes a steam cleaning system used by healthcare providers throughout the store & both the walls and air vents are vacuumed with a HEPA certified, hospital-grade vacuum.
Keeping our hand sanitizer stations stocked.
Limiting the number of customers allowed in the store at a given time. Only two customers will be allowed inside the waiting room & two customers will be allowed in the budroom.
Enforcing social distancing guidelines in the line. All customers waiting to enter the store will be spaced six feet apart.
Only allowing customers to handle products that they've purchased.
Requiring all staff members to wear protective gloves & face masks.
Actively monitoring emerging guidelines for potential changes & ensuring our staff is up-to-date on all of the necessary protocols beyond their existing OSHA standards.
On top of that, both government guidelines & helpful knowledge sources within the cannabis space (like Leafly) recommend:
Regularly washing your hands for at least 20 seconds & practicing social distancing if you need to go out in public.
Not going out if you are showing signs of a possible COVID-19 infection, flu-like symptoms or if you are considered a high-risk individual. If you are low-risk, consider checking with high-risk friends, family & neighbors to see if there's anything you can pick up for them.
Minimizing the amount of time you spend out of the house.
Wearing gloves & a protective mask or face covering when leaving your house for essentials. (Please leave N95 respirators for medical personnel.)
Refraining from sharing joints, bongs, vapes & other cannabis products that come into contact with your mouth.
Stocking up on your favorite cannabis products to minimize the amount of time you spend out of the house. This is also a factor in the event more restrictive guidelines are enacted or if any possible future supply line interruptions arise.
Curbside Pick-Up Program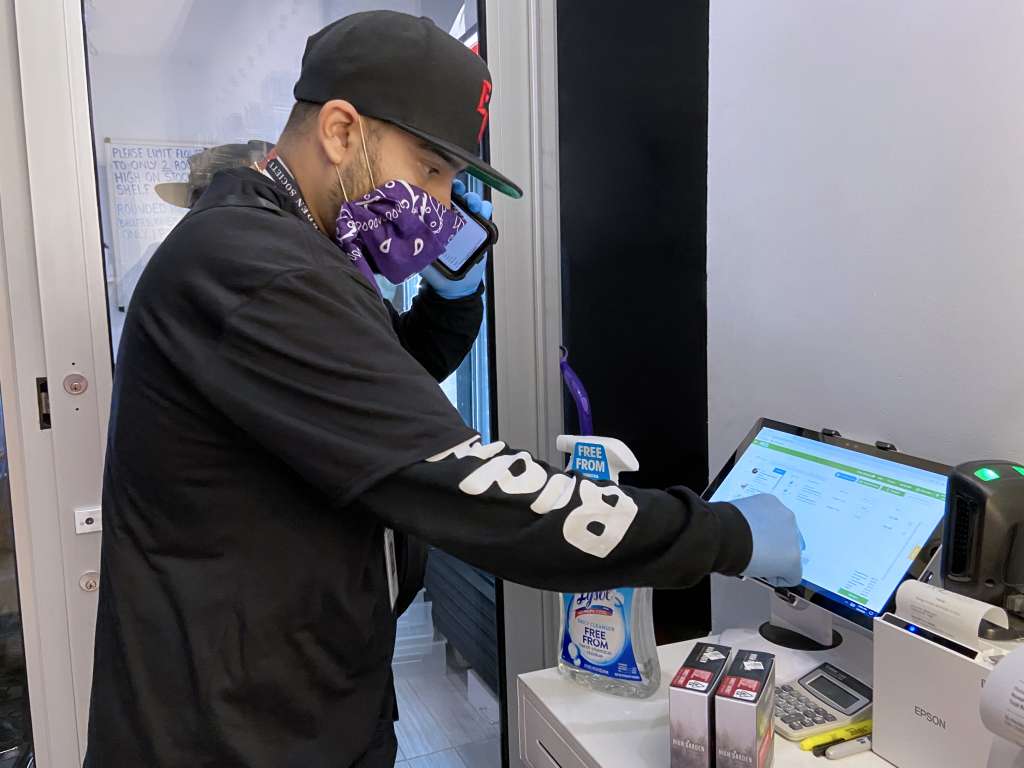 As of the start of April, we've enacted a curbside pick-up program so that customers can practice extra caution during these times if they so wish.
The program largely follows the same procedures that many of you are used to when placing online orders that are picked up in-store (which is also still available).
Curbside pick-up is available every day throughout the week from 9 AM to 7 PM PT unless noted otherwise.
To place a curbside order, you'll:
Add your desired products to your cart.
Select the curbside pick-up option before proceeding to checkout.
Checking Out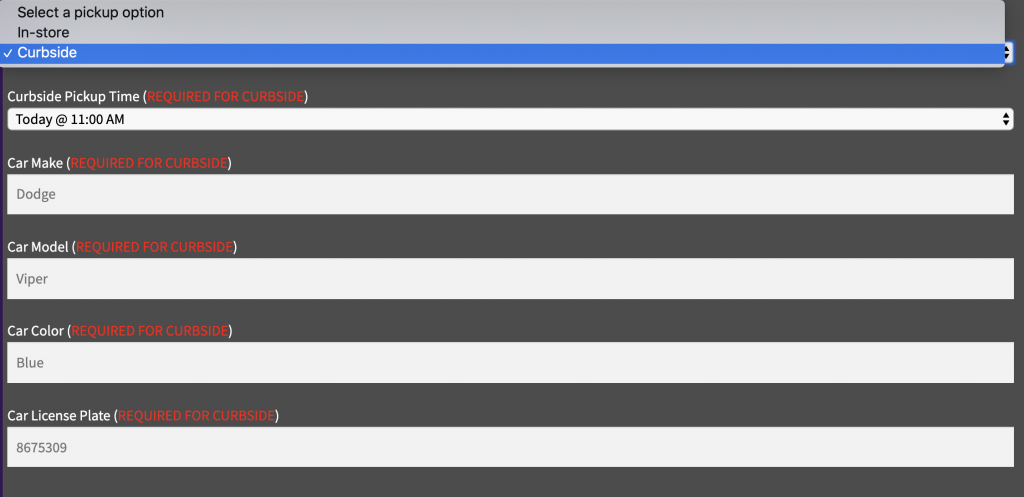 For the most part, the checkout process is the same as placing an order for in-store pick-up.
You'll need to include your name, address, phone number & email.
On top of that, city & state guidelines dictate that we need to receive your:
Vehicle make, model & color.
License plate number.
Preferred pick-up time.
Please note that much like in-store pick-up, orders are only payable with cash when you arrive.
Additionally, all orders placed on the site need to be picked up on the day that they are placed or the products you ordered might be restocked.
Finally, at this point in time, curbside orders are not eligible for happy hour deals.
NEW MEMBERS
If you're not an existing member who has gone through our in-store registration, you can still place an order.
All we'll need is a clear photo of your non-expired, state-issued driver's license or identification card.
Just send the photo to our curbside staff at 619.850.9117.
Picking Up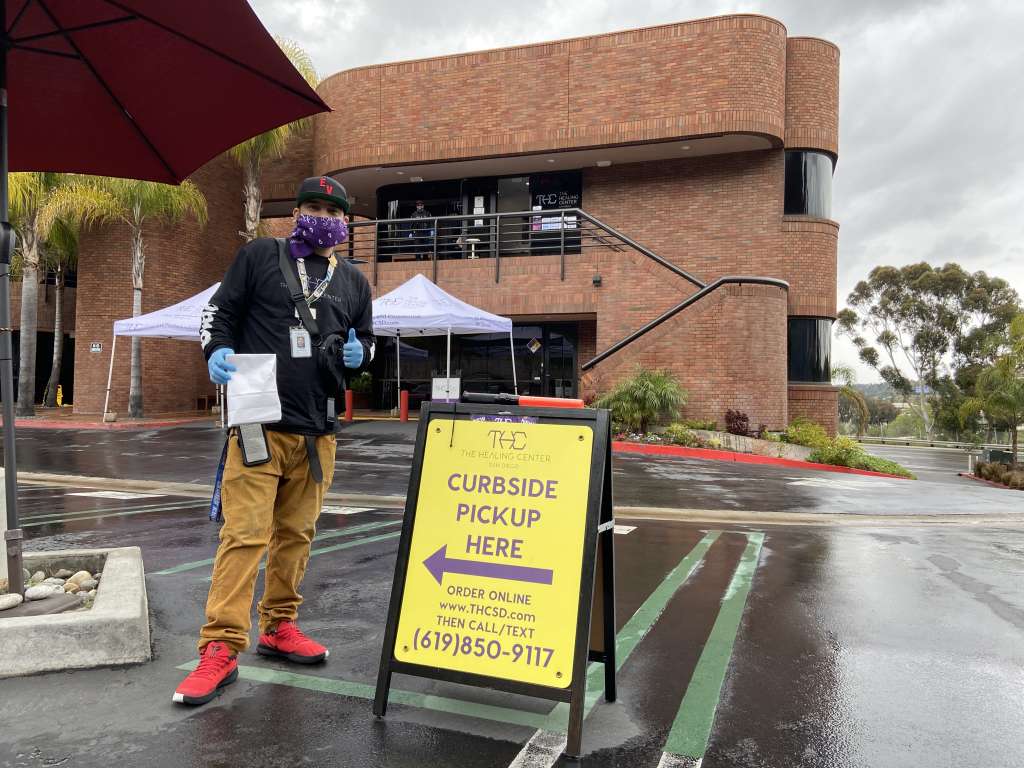 Unless our staff requires additional information from your or the rare occasion where we need to edit your order (out of stock items, different pick-up time, etc.), make your way to our store at your listed pick-up time.
Once you've parked in one of the designated curbside pick-up spaces, give us a call or text at 619.850.9117 to let us know you're ready to collect your order.
A member of our staff will collect your payment & provide you with your order and any change you are due.
Wrapping Up
We hope this has given you a basis for how the curbside ordering process works along with some peace of mind that everything we do is with your safety at the forefront.
Check back to stay in the loop with what's happening at the store.
We truly appreciate you choosing THCSD for your cannabis needs- we'll get through these difficult times together.
Stay safe & stay healthy.