Online ordering available daily from 7:00 am to 7:00 pm.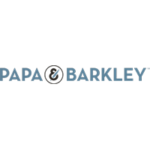 1:3 CBD:THC [15ml] (30mg CBD/90mg THC)
$25.00
In stock
A balm like no other.
Papa & Barkley's award-winning Releaf Balm is designed to help you soothe sore muscles, alleviate achy joints, and find comfort every day.
Made with clean cannabis and organic essentials oils like eucalyptus, tea tree, peppermint, and lavender, this cannabinoid-rich balm will nourish your skin and help with normal inflammation and enhance workout recovery. Plus, the 1:3 Releaf Balm is non-intoxicating, so it won't make you feel high!
Simply apply directly where you need it most and let the plant work its magic.*
*We recommend consulting your doctor before using cannabis wellness products.
Back to Shop
Brand
PAPA & BARKLEY
OUR BEGINNINGS Our Releaf line was inspired by a son's mission to ease his elderly father's immobilizing back pain A condition that forced the family to place "Papa" in hospice. The original balm formulated in our founder's kitchen eased his father's pain and, in conjunction with other therapies, got Papa off hospice and able to return home. Our Company is named after Papa and the family's loyal pit bull, Barkley, symbolizing the unconditional love and support that we hope to capture in the products that we make today. We are a family Today, we are a proud team of caregivers, scientists and professionals on a mission to unlock the power of cannabis to improve people's lives. We make products for our family and yours.