Online ordering available daily from 7:00 am to 7:00 pm.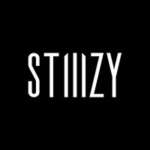 Pineapple Express [.5G]
$35.00
In stock
Premium 40's 0.5G Indoor Pre-Rolls Multi-Pack
—
Elevate your pre-roll game. STIIIZY 40's pre-rolls are setting the standard with high potency, cannabis infused joints coated evenly with kief. Using our proprietary live resin infusion methods, we've designed every pre-roll to offer 40%+ THC potency with a unique flavor profile. With a smooth inhale and tasteful exhale, each and every STIIIZY 40's is packed with indoor grown flower, specifically made to ensure a potent and long-lasting high. Spark up the 40's.
—
Taste: Citrus, Tropical
Feeling: Happy, Uplifted, Energetic
Description: The Pineapple Express 40's offer a nice and well-balanced high with citrus and fruity overtones providing both a calming and stimulating experience.
Back to Shop
Brand
STIIIZY
Introducing the new generation of modern delivery systems. STIIIZY is revolutionizing the cannabis industry by creating a product that offers a discreet experience built for portability and convenience. Our premium quality concentrates uphold a high level of potency and purity. STIIIZY is setting the industry standard to influence and inspire through our innovative methods.
STIIIZY is made with premium top-shelf flower and concentrates to make sure you live life elevated. All of our concentrates are lab-tested to ensure supreme quality, every time.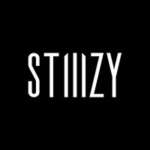 You may also like…
$

35.00