Online ordering available daily from 7:00 am to 7:00 pm.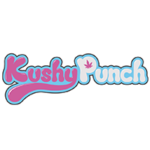 Kiwi Breeze – Sativa [10pk] (100mg)
$15.00
In stock
You know that feeling of a cool, refreshing breeze on a hot summer day? Then you know Sativa Kiwi Breeze! Packed with the unique tangy, tropical flavor of kiwi, each bite will elevate you with a burst of energy that's perfect for spontaneous dance parties or long hikes with friends
—
Stop waiting for the edibles to hit. Our new gummies hit faster and taste better than ever before. Each delicious bite is made with all natural flavors that pack 10mg of our cannabinoid-rich, full-spectrum oil for a full body high in 15 minutes or less.
—
With their soft, chewy texture, our Individual Gummies are perfect for satisfying your sweet tooth anytime, anywhere. Whether you're on-the-go, need a midday buzz, or want to break open a bag with friends, these gummies are the perfect vibe.
—
– Each pack contains 100mg THC
– Each pack contains 10 individual gummies
– Fast-Acting 15 Minute activation
– Full-Spectrum Formula
– Dairy-free, gluten-free, peanut-free, fat-free, Non GMO
Back to Shop
Brand
KUSHY PUNCH
When you try Kushy Punch products you'll feel the power of punch. At Kushy Punch we strive to create the best cannabis products on earth. We start with the best organic ingredients we can get our hands on. Always sourced locally. We make sure everything we release from our factory holistically fulfills the needs of your mind, body, and soul.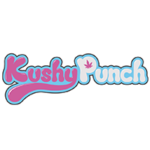 You may also like…
$

18.00

$

18.00