Online ordering available daily from 7:00 am to 7:00 pm.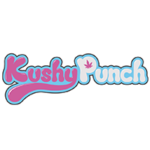 Watermelon – Indica [10pk] (100mg)
$18.00
In stock
With Summer air comes plump, juicy watermelons. Our Indica gummy is overflowing with cannabinoid-rich full-spectrum oil, and hugs you into an all encompassing body high. Get lost in the golden hours of tropical paradise all from the comfort of your couch.
—
A deep body high that feels like floating in warm, calm waters on a balmy day.
—
100mg THC (10 x 10mg THC doses)
Full spectrum oil w/ cannabinoids, flavonoids + lipids
100% natural colors and flavors
Back to Shop
Brand
KUSHY PUNCH
When you try Kushy Punch products you'll feel the power of punch.
At Kushy Punch we strive to create the best cannabis products on earth. We start with the best organic ingredients we can get our hands on. Always sourced locally.
We make sure everything we release from our factory holistically fulfills the needs of your mind, body, and soul.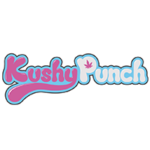 You may also like…
$

18.00